19 March, 2022
Chicken skewer with broccoli
Posted in :
Cakes
,
Cookies
,
Pies
,
Snacks
on
by :
Juan
These skewers combine the succulence of chicken, the freshness of broccoli and the unmistakable touch of bacon.
INGREDIENTS
300 g chicken All Day, in medium cubes
100 g bacon, thinly sliced
​​1 cup (tea) of broccoli in branches, boiled
1 tablespoon (soup) of olive oil
1 pinch of spicy paprika
Torn fresh basil, salt and pepper to taste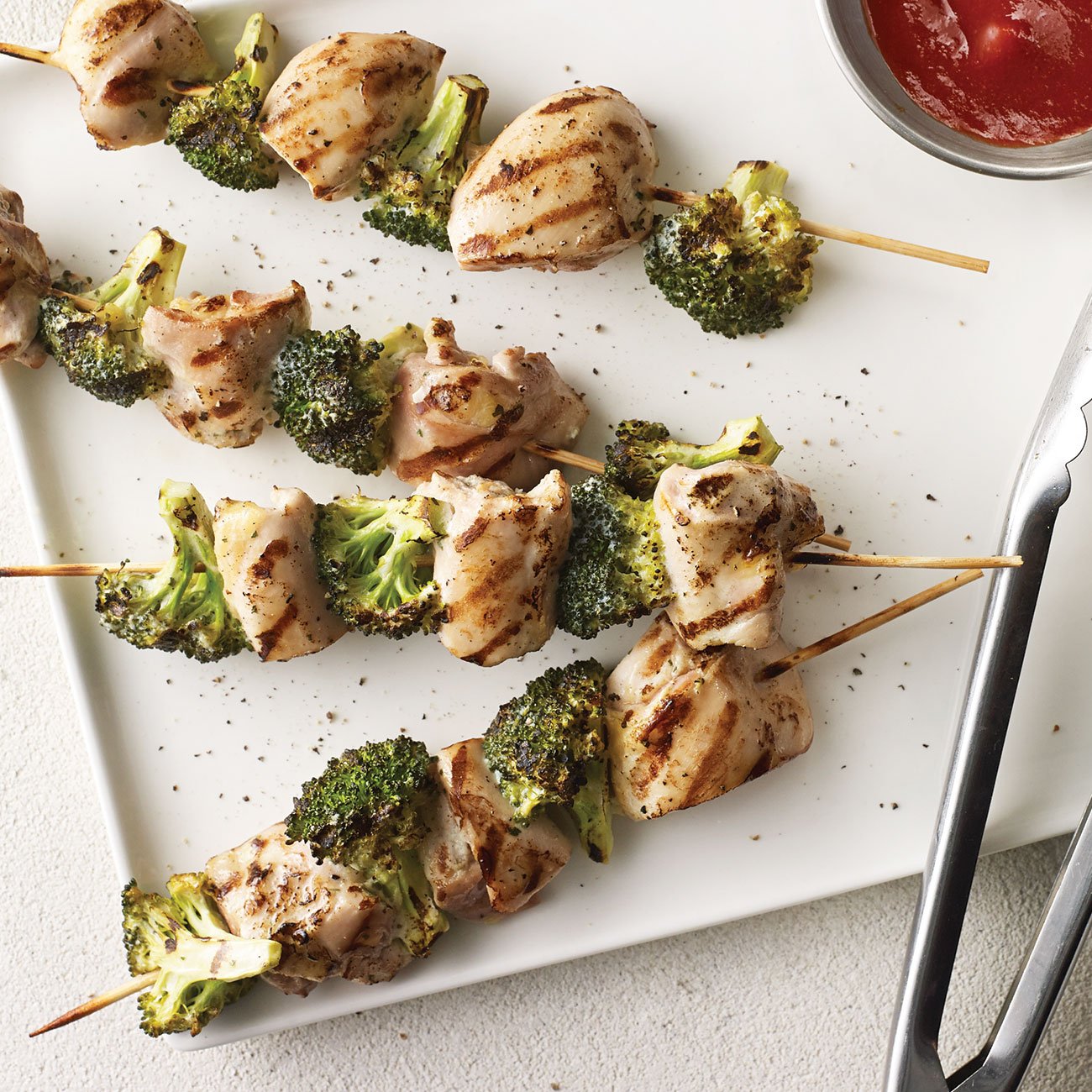 METHOD OF PREPARATION
In a bowl, combine the oil, paprika, basil, salt and pepper until a homogeneous liquid is formed. Season the chicken with this mixture.
Separate half of the chicken cubes and wrap a slice of bacon around each one.
On wooden barbecue skewers, intersperse a cube of chicken with bacon, a sprig of broccoli and a cube of chicken without bacon. Repeat until the skewer is complete.
Place the skewers on a grill or skillet that has already been heated and brushed with oil (about 10 minutes).
To accompany, you can serve a creamy sauce of your choice.